Our Health Heroes
Winners revealed for national health and social care awards 2021
Announcing this year's Our Health Heroes winners, celebrated at the virtual ceremony on March 23rd, 2021.
Watch on-demand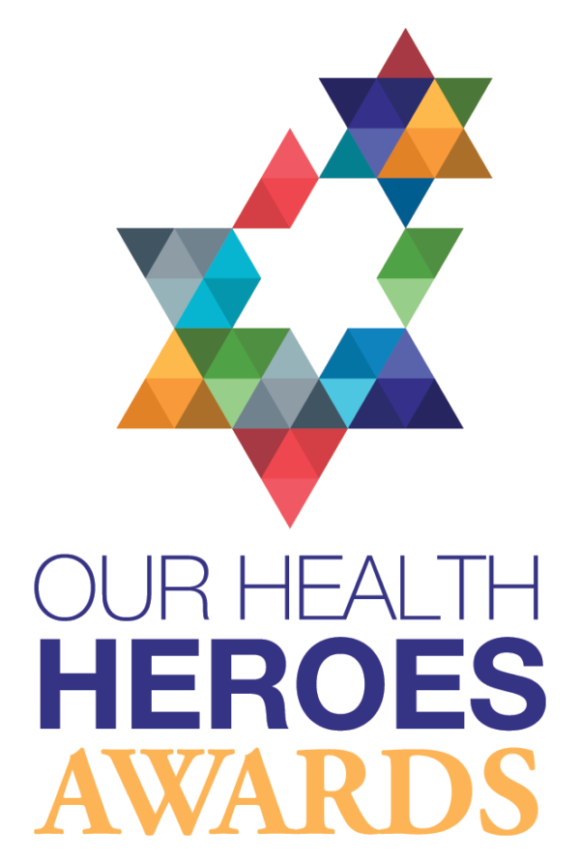 Catch up on all the action!
Watch the Our Health Heroes Awards 2021 Virtual Ceremony on demand now!
On Tuesday 23rd March 2021 the fifth annual Our Health Heroes Awards took place. Although the awards looked different to previous years, our state-of-the-art virtual awards ceremony allowed us to celebrate our winners' successes, be inspired by their stories and give them the recognition they so truly deserve!
Didn't get a chance to watch the ceremony live? Watch it again and again on demand for the next 12 months!
Meet the 2021 Our Health Heroes
This year we welcome 19 amazing individuals and teams into the Our Health Heroes hall of fame. Every single one of them are so deserving of this recognition.
Download the ceremony programme to read even more about our winners and partners.
In addition to announcing Gold, Silver and Bronze winners for our five individual categories, we also announced the Our Health Heroes team awards on the 23rd March. Find out more about our winners below:
---
Our Health Heroes 2019
Over 900 nominations were received for the national Our Health Heroes Awards 2019, from across the UK's health and social care sector. And, on Wednesday 20th November 2019, more than 200 guests, including Prerana Issar, Chief People Officer at NHS England & Improvement, gathered for the fourth annual Our Health Heroes awards at London's Science Museum.
Organised by Skills for Health and headline sponsor Health Education England (HEE), the ceremony, which was hosted by GP and TV Presenter Dr Dawn Harper, and included a performance by former doctor-turned-writer Adam Kay, celebrated the country's unsung healthcare heroes.
During the event, trophies were presented to the winners of eight national award categories including: Apprentice of the Year, sponsored by UNISON; Operational Services Support Worker of the Year, sponsored by UNISON; Clinical Support Worker of the Year; Integrated Team of The Year; Learning and Development Project of the Year; Workforce Planning Team of The Year, sponsored by Locum's Nest; Staff Retention and Wellbeing Employer of the Year; and Outstanding Contribution, sponsored by NHS Employers.
Find out more about Our Health Heroes, watch the 2019 highlights video.
---
#NHS70
The third annual Our Health Heroes Awards, hosted in 2018, meant a great deal to the hundreds of people nominated.
Celebrating the 70th birthday of our beloved NHS was just one of the reasons we received the highest number of nominations and held the largest ceremony to date, at London's Oxo Tower. 160 guests attended the prestigious ceremony, hosted by TV Star Sunetra Sarker, along with the Skills for Health team.
Sponsored by Health Education England, UNISON, NHS England, NHS Improvement and many more, the extra special Our Health Heroes Awards dedicated 2018 to recognise those who have served in the NHS for most of their lives with the national #NHS70 Lifetime Achievement Award. In addition, the other 7 award categories included: Operational Services Support Worker of the Year, sponsored by UNISON; Clinical Support Worker of the Year; Apprentice of the Year; Workforce Planning Team of the Year; Integrated Team of the Year Award; and the Staff Retention and Wellbeing Employer of the Year Award.
Watch the ceremony highlights video to experience Our Health Heroes 2018.
NHS Employers
The employers' organisation for the NHS in England. We help employers to develop a sustainable workforce, improve staff experience and be the best employers they can be.Our practical resources and expert insights help make sense of current and emerging healthcare issues, to keep employers up to date with the latest thinking and ensure they are informed and equipped to support the NHS workforce. We also lead the national collective relationships with trade unions on behalf of the NHS and the Secretary of State for Health and Social Care.
UNISON
As the UK's largest healthcare union, its members include nurses, midwives, health visitors, paramedics, cleaners, healthcare assistants, porters, caterers, medical secretaries, as well as clerical, administrative, scientific and technical staff. The One Team campaign aims to promote the message that everyone who works in the NHS is valued, no matter what role they fulfil. UNISON is proud to be sponsoring the Our Health Heroes operational services award to recognise the amazing work support staff do every day.
Bevan Brittan
Bevan Brittan is a UK-Top 100 national law firm providing a comprehensive range of legal and advisory services to over 800 businesses as well as being a market-leading firm within health and social care, housing and local and central government. Highly skilled, our people have built up exceptional knowledge over time in their chosen markets to gain invaluable experience and deliver a confident, rounded view. We proactively and passionately deliver legal and regulatory advice that generates outstanding results and truly delivers value for our clients.
Just some of the winning organisations...
Our Health Heroes celebrates individuals and teams who have gone above and beyond for the health and social care sector, and often nominees are put forward by their employer. Here are just a few of the organisations that represent the Our Health Heroes alumni over five years of awards.
Live Our Health Heroes News
Sign up to receive live updates on Our Health Heroes 2020, learn valuable insights about our previous winners and where they are now.
All the latest Our Health Heroes insights
Read more about Our Health Heroes previous winners and what they are doing now.