One Award Winner
Best Emergency Services Collaboration
Throughout the last 18 months, emergency services have been stretched to a capacity not seen before the NHS was born over 73 years ago.
Nomination form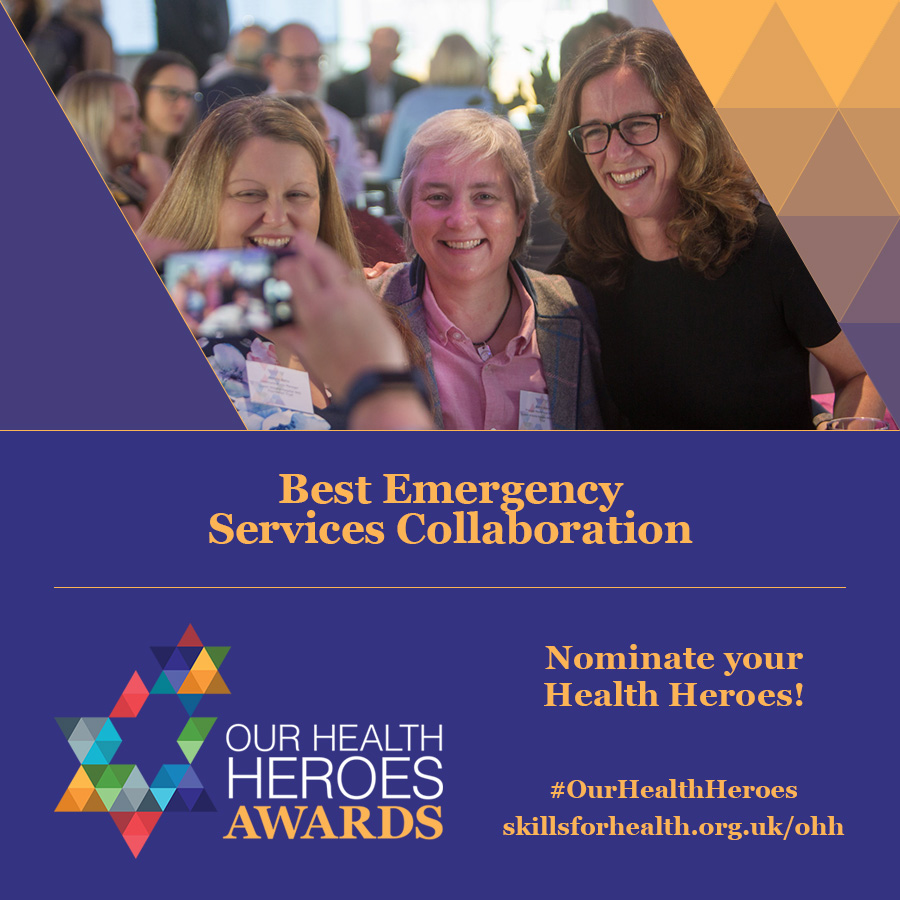 Who is eligible?
To cope with the ongoing pandemic, services came together to support one another, and release the burden for hospital staff, intensive care units and ambulance crews. Collaborative programmes were launched to upskills and train public sector staff and volunteers at pace, working across the breadth and depth of the emergency services.
This award recognises the long-term positive impact that collaborative working has had on all healthcare services and will be awarded to either an employer(s), team or group of individuals who demonstrated significant improvement to the quality of services throughout the year, through collaboration between agencies, employers, or charities. Anyone can make a nomination, including members of the public.
Team-work and supportive working environment for staff, working out of their comfort zone to support urgent and emergency care

Examples of lessons learned for emergency services and NHS leaders about the impact of collaboration across agencies and system-wide healthcare provision
Demonstrable impact on improved services that supported better patient outcomes, through collaboration with other agencies

Collaboration and delivery of services successfully implemented through well-managed training and onboarding of support staff
Start your nomination here
Complete the form on this page to make your nomination, which must include an overview of why you are nominating this person (no more than 500 words).
The nomination process takes approximately 10-15 minutes. You can click 'Save and continue later' at any time, at the bottom of the form, and provide your email address to receive a link to complete your nomination at a later date.
Alternatively you can download the form here, complete it and email it to OHHAwards@skillsforhealth.org.uk
As part of the nomination, we ask for some simple information about you, such as your name, job title and contact details. This is so we can let you know if your nominee is successful in winning an award.
If you have any questions about what's involved in the nomination process, please email OHHAwards@skillsforhealth.org.uk
---
Latest Our Health Heroes Insights
All the latest news, winners, nominees and press releases about the Our Health Heroes Awards, by Skills for Health.
Downloads and useful resources