One Award Winner
Best Healthcare Initiative in a Community or Criminal Justice Setting
There are thousands of individuals working in healthcare roles in community and criminal justice settings, with patients and service users who have complex and evolving healthcare needs.
Nomination form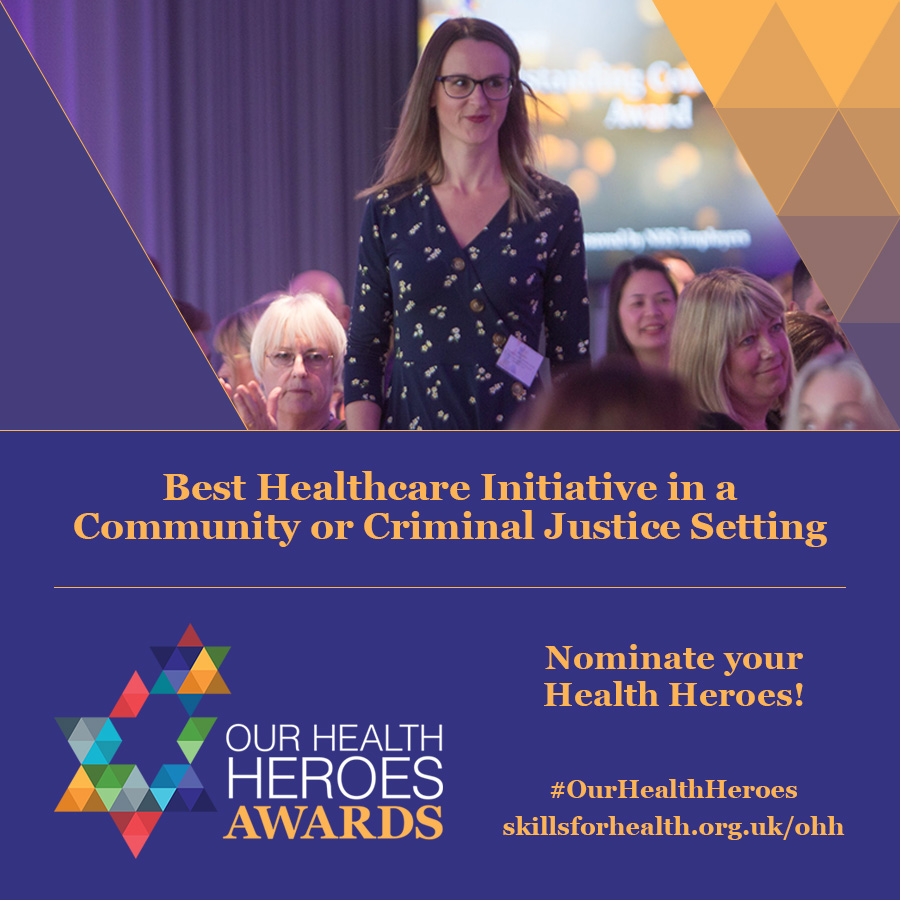 Who is eligible?
Programmes delivered by employers, teams and individuals that not only deal with urgent care needs in the criminal justice sector, but also address long-term health and wellbeing challenges for individuals with a range of challenges. Often not in the spotlight, healthcare in the justice sector is just as vital as public services for the wider population, and for staff working in this sector, the last 18 months have provided even more challenging working environments and health concerns for prison populations. 
Nominees for this award will demonstrate the creativity and delivery of healthcare programmes that have made a difference to the workforce of which they serve, and to health and wellbeing outcomes for patients and service users. Often difficult and complex programmes working with other agencies can make a huge difference to the future outcomes for individuals, with improved healthcare outcomes just as pivotal as in any other setting. These people make outstanding contributions that make a difference not only to the immediate care of individuals but also to the wider health and justice sector. Anyone can make a nomination, including members of the public.
Creating and delivering a healthcare programme or initiative with demonstrable improvements to patient health and/or wellbeing

Cross-agency working a plus, connecting system-wide healthcare for service users that ultimately benefits the whole of society
Compassionate and considerate healthcare for patients, often with complex and challenging care needs

Innovative solutions to improve outcomes for the health and justice sector, either at a local, regional or national level
Start your nomination here
Complete the form on this page to make your nomination, which must include an overview of why you are nominating this person (no more than 500 words).
The nomination process takes approximately 10-15 minutes. You can click 'Save and continue later' at any time, at the bottom of the form, and provide your email address to receive a link to complete your nomination at a later date.
Alternatively you can download the form here, complete it and email it to OHHAwards@skillsforhealth.org.uk
As part of the nomination, we ask for some simple information about you, such as your name, job title and contact details. This is so we can let you know if your nominee is successful in winning an award.
If you have any questions about what's involved in the nomination process, please email OHHAwards@skillsforhealth.org.uk
---
Latest Our Health Heroes Insights
All the latest news, winners, nominees and press releases about the Our Health Heroes Awards, by Skills for Health.
Downloads and useful resources