One Award Winner
Dedication to a Lifelong Learning Culture
This award, proudly sponsored by SFJ Awards, recognises new approaches to improve Learning & Development in healthcare, across teams, departments, or entire organisations, and champions commitments to lifelong professional learning.
Nomination form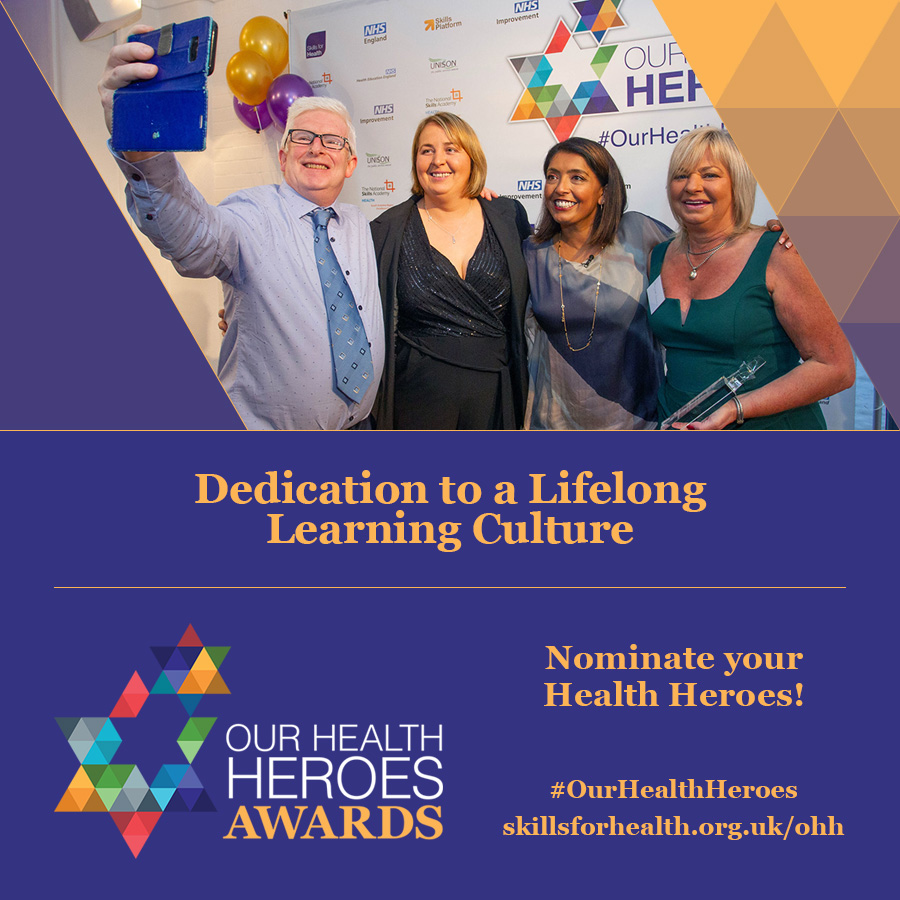 Patient/service focused demonstrating clear improvements to patient outcomes

Improvements for staff where learning and development approaches have improved ways of working

Outcomes that demonstrate an employee-led commitment to a culture of lifelong learning
Innovative approach demonstrating work that has been developed to raise the bar and think outside the box

Demonstrating how learning has helped overcome barriers and traditional ways of working

Ensuring learning is available for all, demonstrating accessibility & inclusivity to promote professional development
Start your nomination here
Complete the form on this page to make your nomination, which must include an overview of why you are nominating this person (no more than 500 words).
The nomination process takes approximately 10-15 minutes. You can click 'Save and continue later' at any time, at the bottom of the form, and provide your email address to receive a link to complete your nomination at a later date.
Alternatively you can download the form here, complete it and email it to OHHAwards@skillsforhealth.org.uk
As part of the nomination, we ask for some simple information about you, such as your name, job title and contact details. This is so we can let you know if your nominee is successful in winning an award.
If you have any questions about what's involved in the nomination process, please email OHHAwards@skillsforhealth.org.uk
Proudly sponsored by SFJ Awards
SFJ Awards is a nationally recognised and regulated Awarding Organisation, Custom Certification Services provider and an approved apprenticeship End-Point Assessment Organisation (EPAO). Our industry-leading team work to add value and impact to the development of workforce skills, flexibility and jobs. We help employers and training providers to increase confidence, improve productivity and have a positive impact on people's lives, through the certainty and assurance we bring to the quality of learning and skills development amongst individuals and organisations providing services for public benefit.
Through a collaborative approach, our centres and customers receive a personal, practical and friendly experience; from a team of specialists with in-depth knowledge and experience, driven by our shared values of passion, integrity, respect and innovation. We support employers and training providers to deliver world-class learning and development across health and social care, policing, fire and rescue services and many more.
---
Latest Our Health Heroes Insights
All the latest news, winners, nominees and press releases about the Our Health Heroes Awards, by Skills for Health.
Downloads and useful resources