One Award Winner
Most Inspired Health and Care Support by a UK Charity / Social Enterprise
This award will go to a charitable organisation, CIC or social enterprise that has made a difference to the UK's health and wellbeing, whatever the size.
Nomination form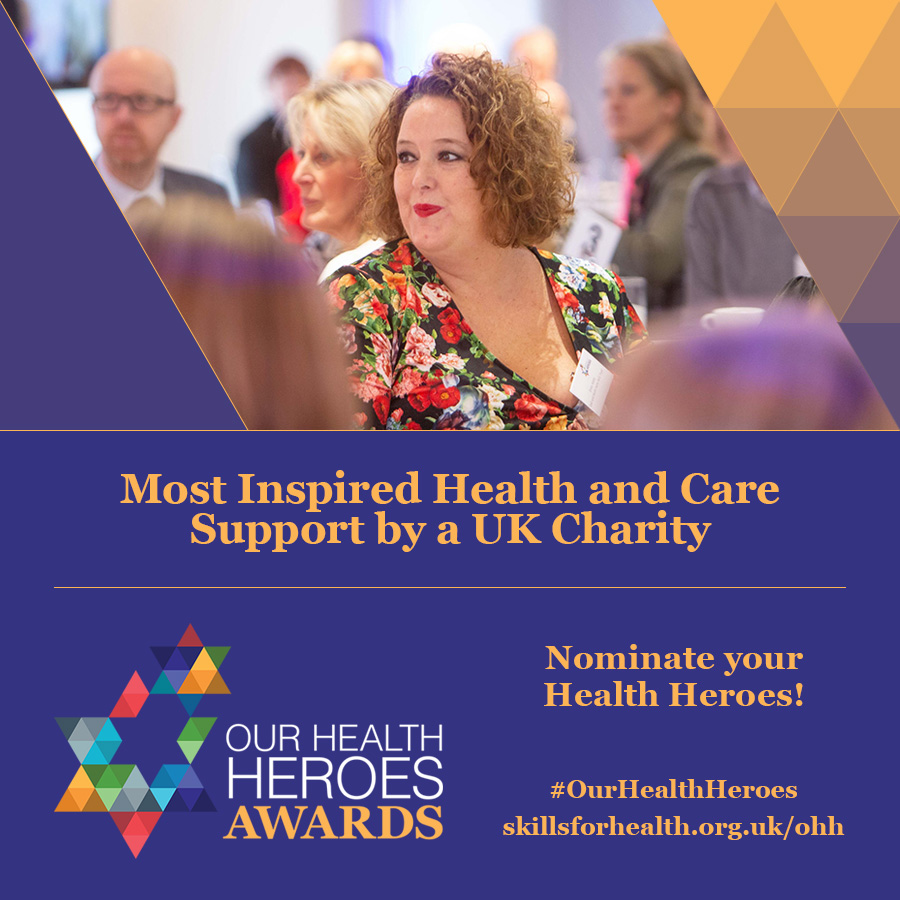 Who is eligible?
The charity sector has been hard-hit by the pandemic, both in demand for support and services that are there to help with healthcare needs beyond emergency care, and the impact of lost revenue due to the cancellation of fundraising events and campaigns. Despite this, hundreds of UK charities, CIC's, social enterprises and volunteers have stepped up to help those most in need, as a result of Covid-19 and other health and care challenges. 
Without the support from a number of charities both locally and nationally, there would have been many individuals with complex needs, with nowhere to turn. Charities have collaborated, partnered, and supported the NHS and Social Care organisations in both small and big ways, each effort making a difference to someone. We want to hear from charities of all shapes and sizes who have made a difference to the health and wellbeing of the public, no matter the field, be that mental health, grief support, learning disability, vaccination roll-out and many, many more. Anyone can make a nomination, including members of the public.
Demonstrable impact on patients, service users, healthcare staff, care staff, organisations, or the public in relation to health, care or wellbeing

Overcoming challenges and adapting to changing healthcare priorities to continue supporting those most in need
Collaboration with NHS or a Social Care organisation a plus, however independent initiatives will still be well regarded for this award

Demonstrating positive support from either volunteers, the public, government or employers for your charities key aims and mission
Start your nomination here
Complete the form on this page to make your nomination, which must include an overview of why you are nominating this person (no more than 500 words).
The nomination process takes approximately 10-15 minutes. You can click 'Save and continue later' at any time, at the bottom of the form, and provide your email address to receive a link to complete your nomination at a later date.
Alternatively you can download the form here, complete it and email it to OHHAwards@skillsforhealth.org.uk
As part of the nomination, we ask for some simple information about you, such as your name, job title and contact details. This is so we can let you know if your nominee is successful in winning an award.
If you have any questions about what's involved in the nomination process, please email OHHAwards@skillsforhealth.org.uk
---
Latest Our Health Heroes Insights
All the latest news, winners, nominees and press releases about the Our Health Heroes Awards, by Skills for Health.
Downloads and useful resources