One Award Winner
Most Progressive Integrated Care Workforce Programme
This award will recognise employers developing or already delivering exceptional workforce development programmes to support integrated care systems.
Nomination form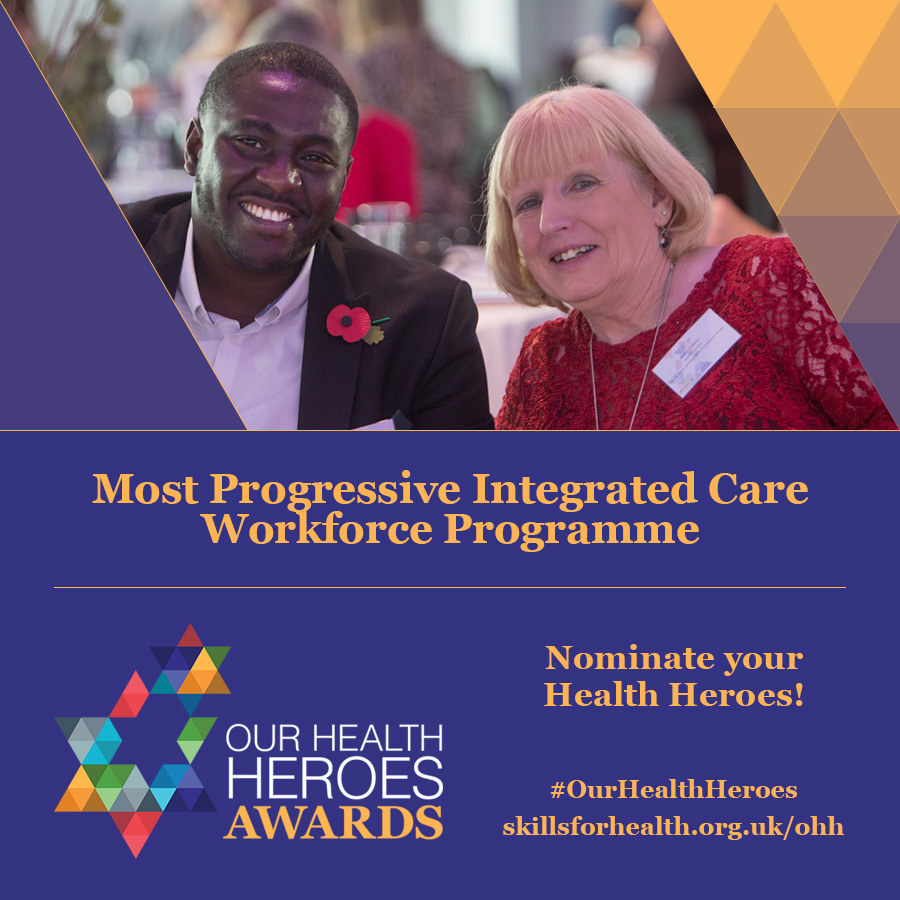 Who is eligible?
The award will focus on collaborative effort between organisations, who have come together as a 'team' to deliver person-centred, integrated care across professional, organisational and/or sector boundaries, with the view of delivering a system-wide workforce, fit for the future.
Our health and care workforce are dependent on a collaborative approach which requires commitment and dedication from individuals working in complex care settings to improve patient experiences, and we are looking for the most promising workforce initiative to integrate care across systems. Anyone can make a nomination, including members of the public.
Demonstrating a clear positive impact for your workforce

Clear understanding of the challenge, how it was resolved and what the impact may be for services

Underpinned by a well defined and robust process
Crosses professional, organisational and/or sector boundaries

A new way of working that has been fully embedded across traditional boundaries of working

Focus on improvements in care, and keeps the patient at the heart of the new model of working
Start your nomination here
Complete the form on this page to make your nomination, which must include an overview of why you are nominating this person (no more than 500 words).
The nomination process takes approximately 10-15 minutes. You can click 'Save and continue later' at any time, at the bottom of the form, and provide your email address to receive a link to complete your nomination at a later date.
Alternatively you can download the form here, complete it and email it to OHHAwards@skillsforhealth.org.uk
As part of the nomination, we ask for some simple information about you, such as your name, job title and contact details. This is so we can let you know if your nominee is successful in winning an award.
If you have any questions about what's involved in the nomination process, please email OHHAwards@skillsforhealth.org.uk
---
Latest Our Health Heroes Insights
All the latest news, winners, nominees and press releases about the Our Health Heroes Awards, by Skills for Health.
Downloads and useful resources