One Award Winner
NHS Improvement through Digital Innovation
This award will be given to an individual or team who has demonstrated a clear, significant, and successful digital innovation that has transformed outcomes, developed processes, and improved patient care.
Nomination form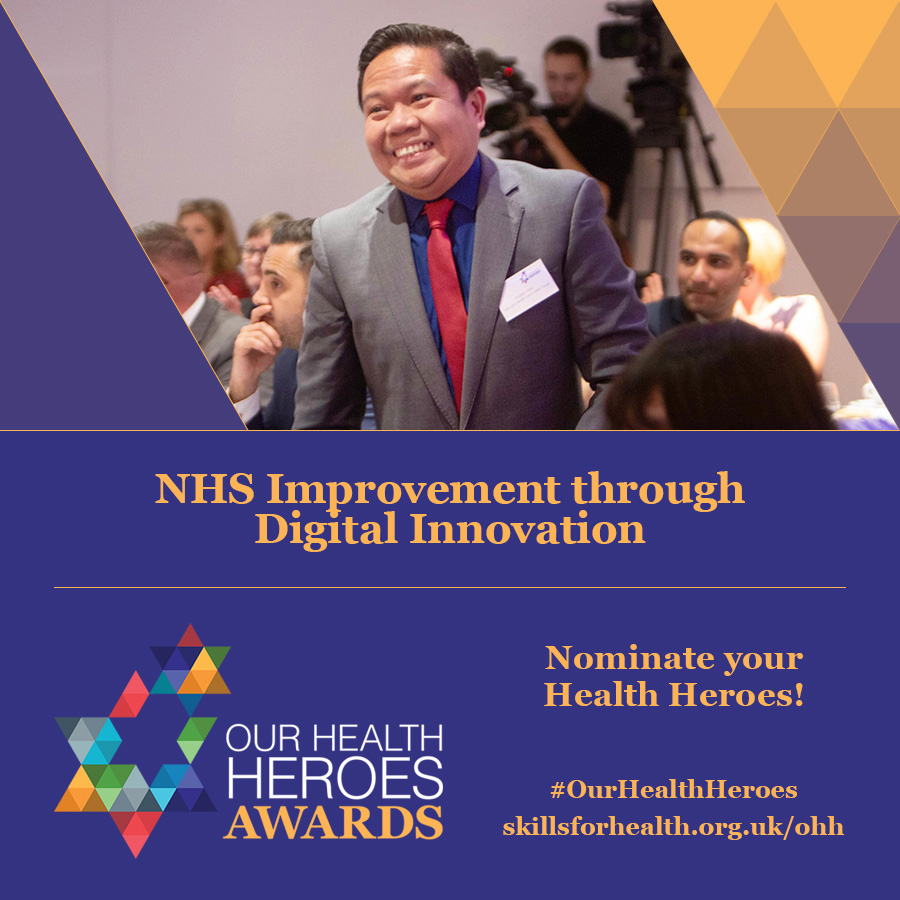 Who is eligible?
We're incredibly fortunate in the UK to have technologically advanced healthcare, and this award has been designed to recognise those who are going the extra mile to improve the use of digital solutions to achieve better patient outcomes.
Whether that be improved systems that support the workforce, or digital innovations that directly impact clinical services. Anyone can make a nomination, including members of the public.
Patient/service focused demonstrating clear improvements to patient outcomes

Improvements for staff where digital innovation and approaches have improved ways of working

Digital innovation that has impacted learning, skills, or workforce development
Innovative approach demonstrating work that has been developed to raise the bar and think outside the box

Demonstrate that innovations have help overcome barriers and traditional ways of working

Explain how improvements have been well delivered, on time, within budgets and meet the outcomes of the project objectives
Start your nomination here
Complete the form on this page to make your nomination, which must include an overview of why you are nominating this person (no more than 500 words).
The nomination process takes approximately 10-15 minutes. You can click 'Save and continue later' at any time, at the bottom of the form, and provide your email address to receive a link to complete your nomination at a later date.
Alternatively you can download the form here, complete it and email it to OHHAwards@skillsforhealth.org.uk
As part of the nomination, we ask for some simple information about you, such as your name, job title and contact details. This is so we can let you know if your nominee is successful in winning an award.
If you have any questions about what's involved in the nomination process, please email OHHAwards@skillsforhealth.org.uk
---
Latest Our Health Heroes Insights
All the latest news, winners, nominees and press releases about the Our Health Heroes Awards, by Skills for Health.
Downloads and useful resources