Gold, Silver, Bronze
Outstanding Lifetime Contribution to Healthcare
There are thousands of individuals working in healthcare who would be deserving of this title. This award is proudly sponsored by NHS Employers.
Nomination form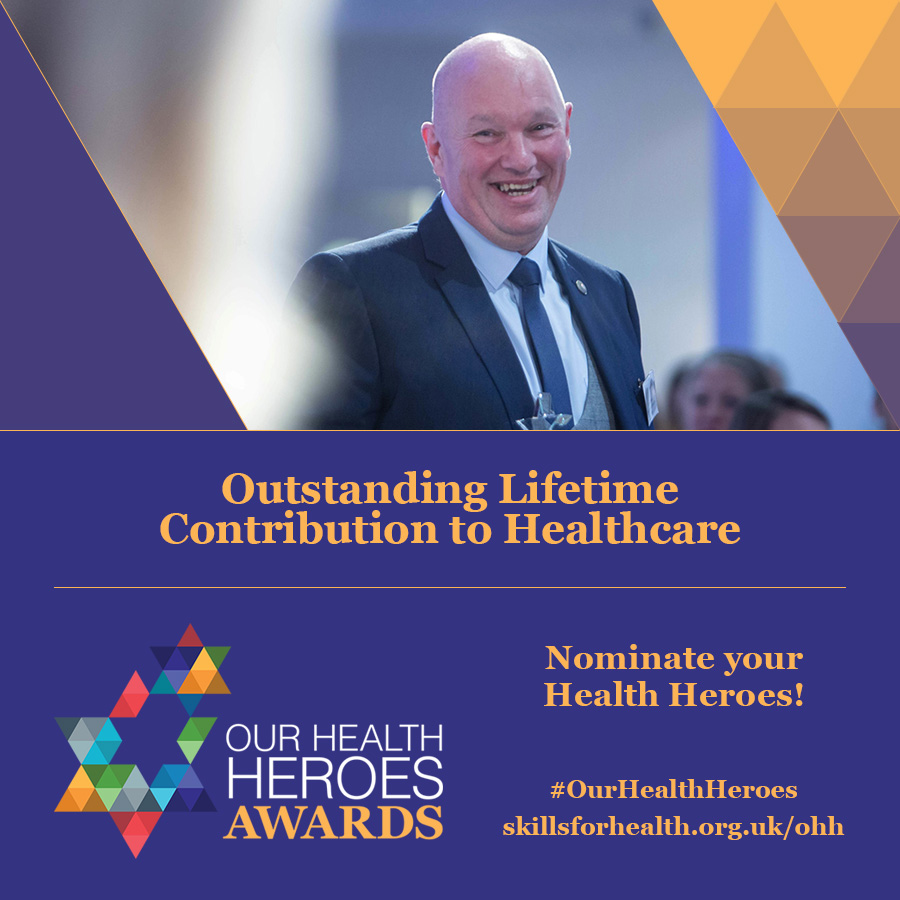 Role model – demonstrating support for colleagues, someone who is looked up to, respected and trusted by peers

Patient/service focused to improve services and experiences for better patient outcomes

Going above and beyond the call of duty demonstrating a commitment to the sector and their work
Demonstrate a long-term commitment to the health and care profession

Has made a lasting impact on the care of patients and capabilities of the healthcare service

Is a true ambassador for their field of work, and champions others to get involved in their area of care
Start your nomination here
Complete the form on this page to make your nomination, which must include an overview of why you are nominating this person (no more than 500 words).
The nomination process takes approximately 10-15 minutes. You can click 'Save and continue later' at any time, at the bottom of the form, and provide your email address to receive a link to complete your nomination at a later date.
Alternatively you can download the form here, complete it and email it to OHHAwards@skillsforhealth.org.uk
As part of the nomination, we ask for some simple information about you, such as your name, job title and contact details. This is so we can let you know if your nominee is successful in winning an award.
If you have any questions about what's involved in the nomination process, please email OHHAwards@skillsforhealth.org.uk
Proudly sponsored by NHS Employers
NHS Employers are the employers' organisation for the NHS in England. We help employers to develop a sustainable workforce, improve staff experience and be the best employers they can be.
Our practical resources and expert insights help make sense of current and emerging healthcare issues, to keep employers up to date with the latest thinking and ensure they are informed and equipped to support the NHS workforce. We also lead the national collective relationships with trade unions on behalf of the NHS and the Secretary of State for Health and Social Care.
---
Latest Our Health Heroes Insights
All the latest news, winners, nominees and press releases about the Our Health Heroes Awards, by Skills for Health.
Downloads and useful resources