Apprentice of the Year
Gold, Silver, Bronze winners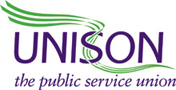 The Apprentice of the Year Award recognises and celebrates the significant contribution made by an apprentice within their organisation in the healthcare sector. This award shines a light on the bright stars of the future, with individuals who have not only gone above and beyond at their organisation, but act as advocates and ambassadors for apprenticeships as a route to healthcare careers, in both clinical and operational roles.
Who is eligible?
Nominees will either be currently undertaking an apprenticeship or have completed it in 2020. Anyone can make a nomination, including members of the public.
Assessment criteria
Being an effective colleague – being part of the team/supporting others (or proactively supporting the work of the team and others)
Putting their learning into practice
Demonstrating an impact on the organisation and/or team they work in
Caring and compassionate approach to those who use services
Identifying and undertaking innovations in their place of work
Having a positive attitude and willingness to embrace innovation and improvement
Being a strong role model for the organisation and its ethos
An ambassador for apprenticeships
Understanding how the apprenticeship has affected them personally
Nomination process
Nominators must complete the nomination form, which includes no more than 500 words about the nominee, demonstrating four of the criteria.
The nomination process takes approximately 10-15 minutes. We would recommend reviewing the questions and returning with your responses. You can click 'Save and continue later' at any time during the nomination, in the top right-hand corner of the screen in the nomination form.
As part of the nomination, we ask for some simple information about you, such as your name, job title and contact details. This is so we can let you know if your nominee is successful in winning an award, and so we can verify the nomination. We also ask for some information about your nominee, including their name, job title, contact details, an overview of what they do and why they are being nominated, and an answer to a few questions which relate to the award criteria shown in the bullet points above.
If you have any questions about what's involved in the nomination process, please email OHHAwards@skillsforhealth.org.uk
Nominations for this year's Our Health Heroes awards are now closed. Finalists for individual awards will be announced in early 2021, ahead of our virtual awards ceremony on the 23rd March.