Core Skills Training Framework (CSTF) and Enabling Staff Movement in NHS Trusts in England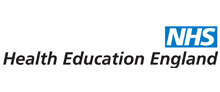 Aim
Commencing in 2020, a new programme of work will ensure the sustainability of a robust Core Skills Training Framework (CSTF) with agreed requirements for learning outcomes, training standards and frequency of refresher training for NHS Trusts in England. The aim is to ensure CSTF alignment which is assured and related data which transfers efficiently, safely and accurately between employer organisations.
Background
The Department of Health and Social Care mandate to Health Education England: April 2019 to March 2020 states the requirement to 'further develop the core skills training framework to reflect the future service needs to the NHS'. Additionally, NHS England and NHS Improvement has committed in its Long-Term Plan to enable "staff to more easily move from one NHS Employer to another". This aim was reinforced in the NHS People Plan for 2020/2021 and with the release of the NHS England and NHS Improvement Enabling Staff Movement Toolkit.
A key commitment is to reduce the unnecessary repetition of statutory and mandatory training and ensure data is accepted and trusted by all NHS providers.
Alignment to the CSTF is a key component of the NHS England and NHS Improvement programme to enable staff movement.
List of Statutory/Mandatory subjects in the CSTF
Conflict resolution
Equality, diversity and human rights
Fire safety
Health, safety and welfare
Infection prevention and control
Information governance and data security
Moving and handling
Preventing Radicalisation
Resuscitation
Safeguarding adults
Safeguarding children
Alignment to the Statutory/Mandatory CSTF
The majority of NHS Trusts in England have declared their alignment to a previous version of the statutory/mandatory CSTF (UK v1.6 or earlier). These aligned Trusts are listed on the CSTF Directory of aligned organisations.
Coronavirus (Covid-19) and alignment to the CSTF
Future plans
Future work will focus on ensuring all NHS Trusts in England have updated their alignment to the updated CSTF (England) v1.0. This includes updated training standards and requirements for frequencies of refresher training/assessment.
In the longer term, the emphasis will be on an in-depth review of the CSTF to ensure its continued relevance and currency and the development of a more rigorous process of quality assurance to ensure that CSTF alignment by NHS Trusts is verified and trusted.
Outcomes
National bodies and employers will be assured of a statutory/mandatory training standard i.e.
All Trusts aligned to the current nationally recognised CSTF.
Consistency in training standards and frequencies of refresher training/assessment.
NHS staff only complete necessary statutory and mandatory training, without unnecessary duplication.
Trusts only complete necessary processes to on-board, induct and train staff.
Savings in time and resources.
Further Information
Download Statutory/Mandatory CSTF documents here
(including: CSTF Subject Guide, Mapping Tools and Declaration of Alignment)
See here for Frequently Asked Questions
For further information please email CoreSkills.Framework@skillsforhealth.org.uk