Operational Services Support Worker of the Year
Gold, Silver, Bronze winners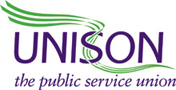 This award celebrates those in an operational support role, providing vital support services for colleagues, patients, and service users in NHS settings. Operational support workers play a crucial part in our healthcare services keeping people, systems and processes running, without whom the NHS simply couldn't survive. Without these people in operational support roles, the NHS wouldn't be able to care for the most vulnerable in society. Yet, despite their importance, many of these roles are unknown to the public and can be sometimes seen as "behind the scenes".
Who is eligible?
Operational Services Support Workers in the NHS including but not limited to; medical secretaries, administrative staff, cleaners, porters, catering staff, playworkers, IT and communications, finance staff, maintenance, security, drivers and many more who all do essential work every day to back up clinicians.
Anyone can make a nomination, including members of the public.
Assessment criteria
Reliably working to high-quality standards
Caring and compassionate approach to those who use services
Being an effective colleague – being part of the team/supporting others (or proactively supporting the work of the team and others)
Identifying and undertaking innovations in their place of work
Having a positive attitude and willingness to embrace innovation and improvement
Being a strong role model for the organisation and its ethos
Nomination process
Nominators must complete the nomination form, which includes no more than 500 words about the nominee, demonstrating four of the criteria.
The nomination process takes approximately 10-15 minutes. We would recommend reviewing the questions and returning with your responses. You can click 'Save and continue later' at any time during the nomination, in the top right-hand corner of the screen in the nomination form.
As part of the nomination, we ask for some simple information about you, such as your name, job title and contact details. This is so we can let you know if your nominee is successful in winning an award, and so we can verify the nomination. We also ask for some information about your nominee, including their name, job title, contact details, an overview of what they do and why they are being nominated, and an answer to a few questions which relate to the award criteria shown in the bullet points above.
This award is aimed at NHS operational support staff up to band 5. Non-NHS, Care and Independent staff can submit nominations for the Independent and Social Care Worker of the Year Award or the Outstanding Contribution Award both with no banding limits.
If you have any questions about what's involved in the nomination process, please email OHHAwards@skillsforhealth.org.uk
Nominations for this year's Our Health Heroes awards are now closed. Finalists for individual awards will be announced in early 2021, ahead of our virtual awards ceremony on the 23rd March.