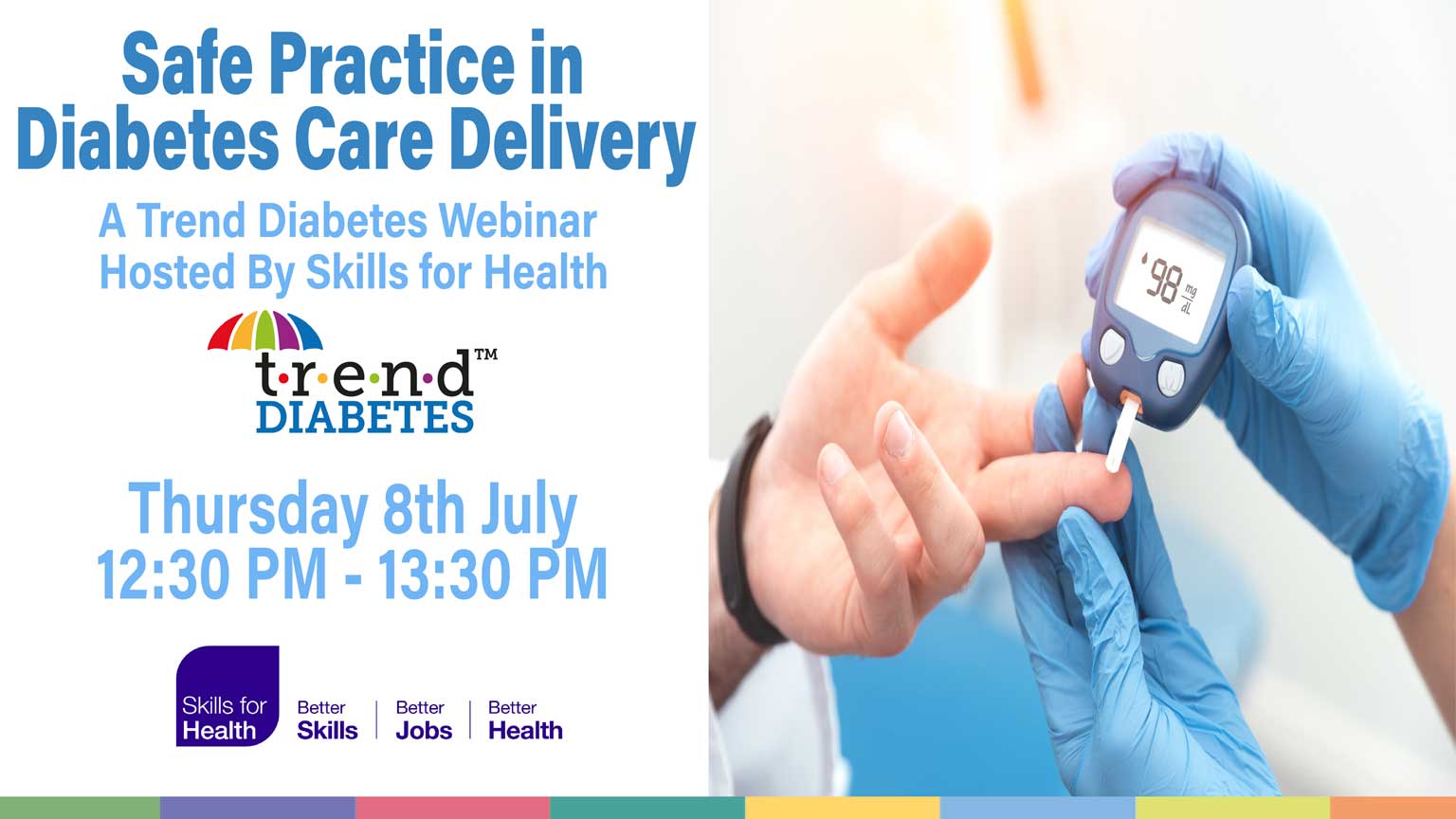 3 mins
We are hosting a webinar with Trend Diabetes where you will have the exciting opportunity to hear directly from the Co-Chairs of Trend Diabetes and experienced Nurse Consultants June James and Debbie Hicks at this webinar. They will be sharing their insights into insulin error in both hospital and the community and promote safety when providing diabetes care for people with diabetes. Below outlines what Debbie and June will cover in this webinar.
Date: Wednesday 8th July
Time: 12:30 – 13:30
Platform: Zoom Webinar
To register for this webinar click here
Insulin Safety: Getting it Right – June James
Explore insulin error and the impact it has on people with diabetes.
Demonstrate the content of the new Insulin Safety Module.
Consider how completion of the module may reduce insulin error.
Nursing Home and Diabetes: Supporting Best Practice – Debbie Hicks
Explore current practise within Nursing Homes when delivering diabetes care.
Discuss the content of the new Diabetes eLearning modular course for Nursing Homes.
Consider how completion of the modules may enhance staff knowledge and confidence in delivering diabetes care.
About Trend Diabetes
TREND Diabetes is an award-winning working group of diabetes nurses with a wide range of different skills and backgrounds, set up in 2009 in response to a request by the then national clinical director for diabetes, for a collective voice that represented all diabetes nursing groups.
We will also be attending the Trend Diabetes National Conference. Find out more about it here.
Read about all our upcoming events here.
Request a Skills for Health Expert to speak at your event
As the Sector Skills Council for Health, we value the opportunity to support events that are designed to bring people together from across the sector and promote sharing of information and best practice. Please contact us here with your event date and topic and we will get back to you.